Beskrivelse
TRACKR™ Elektroniske høreværn giver dig det mest kompakte design for komfort og størrelse til alle dine miljøer, hvor du har brug for at høre og beskytte din hørelse på samme tid.
Klar, jævn lydforbedring giver dig mulighed for at høre, hvad du vil, samtidig med at du beskytter din hørelse mod skadelige høje lyde.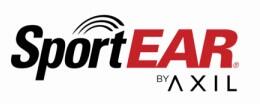 Høreforbedring og høreværn Samtidig kan du samtidig skrue op ™

din hørelse op eller ned til det ønskede niveau og derefter nyde klar hørelse i ethvert miljø, du ønsker. Så læg mærke til, mens du hører alt, hvad du ønsker, vil AXIL-teknologien automatisk lukke skadelige lyde ude for at give dig den hørebeskyttelse, du har brug for – alt sammen på samme tid uden at afbryde din klare hørelse.
25 dB Støjreduktionsvurdering [NRR]
Two-way stretch
If you require extra freedom of movement and a good fit, choose one of Deerhunter's products with stretch. Using materials with two-way stretch makes the hunting apparel stretchable, which enhances your freedom of movement.
Silent
Noisy hunting apparel can quickly ruin a good stalk or hunting expedition. Our specially selected silent fabric has been chosen to minimize noise and the design have been optimized to reduce friction around the arm and leg area. Get closer to the animals with Deerhunter Silent.
Water Repellent
Products impregnated with water repellent treatment are water- and dirt-resistant. Stains are easy to remove. Extremely heat-resistant and has a very smooth surface.
Breathable
No matter what weather situation you find yourself in, choosing Deerhunter's clothing with one of its four membranes, will provide you with a breathable product. This allows you to maintain your comfort while being active and subsequently enjoy your experience more.
Windproof
If you choose one of Deerhunter's products which have a membrane, it will automatically be windproof. Windproofing is the garment's ability to keep the wind out. If you sit for a long time in a strong breeze, you will quickly appreciate the fact that the garment is windproof. Windproof hunting apparel helps to keep you warm so that you can focus on the hunt.
Taped seams
When the clothing is stitched, tiny holes are created in the fabric by the seams. To avoid moisture seeping through these holes, it is possible to tape the seams. This protects exposed areas and increases the product's waterproofness.
100% waterproof
Wet and sodden hunting apparel can quickly ruin a good hunting expedition. Deerhunter therefore always recommends waterproof products for hunting in rainy weather. A special combination of materials and processes enable us to develop products which are 100% waterproof.
Waterproof & Breathability - 5.000/5.000
Water penetration resistance is measured in "millimetre water column pressure". The water column pressure is measured by placing a liquid column gauge over the material so that material with water penetration resistance 5.000 mm can keep water out from a five metre (5.000 mm) gauge. Material with a water penetration resistance of 10.000 mm can resist water from a 10 metre (10.000 mm) gauge, etc. MVP value indicates breathability of a membrane. MVP value is an expression of the quantity of water vapour that can escape through one square meter of a membrane within 24 hours. A breathable product rated at 5.000 can therefore "breathe" 5.000 g (5 litres) water vapour per square metre in 24 hours.
DEER-TEX® Performance Shell
Deer-Tex® Performance Shell membrane is laminated to the rear side of the outer fabric and taped in all seams, making it 100% waterproof. This membrane is exceptionally light, and is therefore used in Deerhunter's more technical products.
YKK
At Deerhunter, we place high demands on the zippers we use in our hunting wear. That is why many of our products have YKK zippers – world-renowned registered quality zippers.
Der er endnu ikke nogen anmeldelser her. Vi vil være glade for hvis du vil anmelde som den første.